A Repost by PATRICK HOWLEY of NationalFile.com (with 1 updated link)
What Is "Granite Reality LLC"?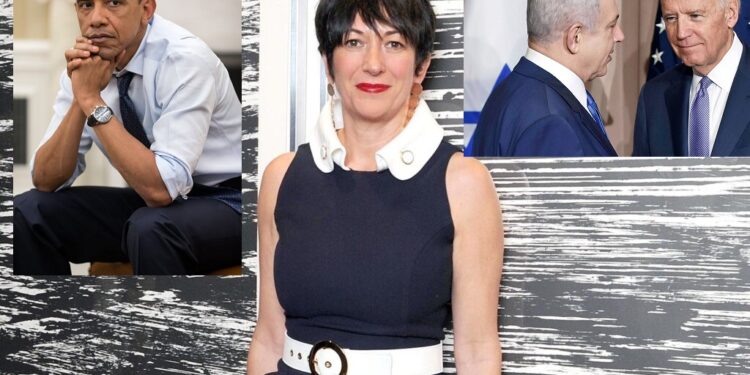 Last Updated on April 26, 2023
A top Obama-Biden administration banking official employs and works with the man who set up the anonymous "LLC" company that owned the house where Ghislaine Maxwell was hiding in New Hampshire when she was arrested by the FBI, according to records obtained by NATIONAL FILE. How did Ghislaine Maxwell manage to lay low prior to her arrest in a house that was known as "Tuckedaway"? The paper trail leads to the doorstep of power.
Jeffrey Roberts was the listed manager of Granite Reality LLC, which mysteriously bought Ghislaine Maxwell's house in Bradford, New Hampshire in cash. The LLC was formed the month before it bought the house for over $1 million. Thus, Jeffrey Roberts' LLC owned the house where Ghislaine Maxwell got arrested, and Jeffrey Roberts has worked directly for an Obama-Biden official. Jeffrey Roberts was replaced at Granite Reality LLC after Maxwell's arrest in 2020.

Jeffrey Roberts is a lawyer at the Boston law firm Nutter McLennen & Fish, which was led for many years by Thomas J. Curry, who served as a top official in the Barack Obama administration.
Thomas J. Curry was nominated in 2012 by Barack Obama to be Comptroller of the Currency, a Treasury Department office that manages U.S. federal banking. He was confirmed by the Senate and served in this important role until he was replaced in early 2017 in the early period of President Trump's administration.
Thomas J. Curry is a retired partner at the Boston law firm Nutter McLennen & Fish. He served — or currently still serves — on the firm's COVID-19 task force with Jeffrey Roberts [Alt Link], who is on the Executive Committee for the firm and who is the chairman of the firm's Private Client Department. The firm's website shows that both Curry and Jeffrey Roberts are listed on the Task Force.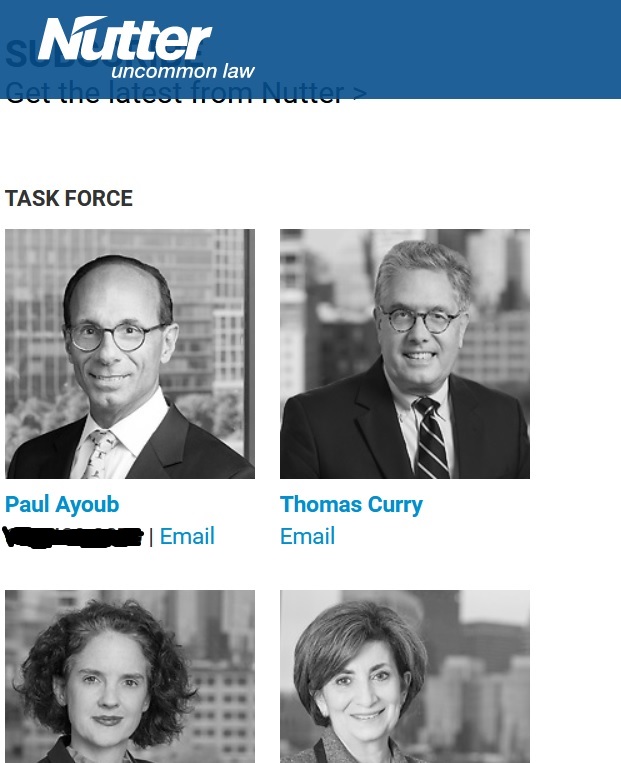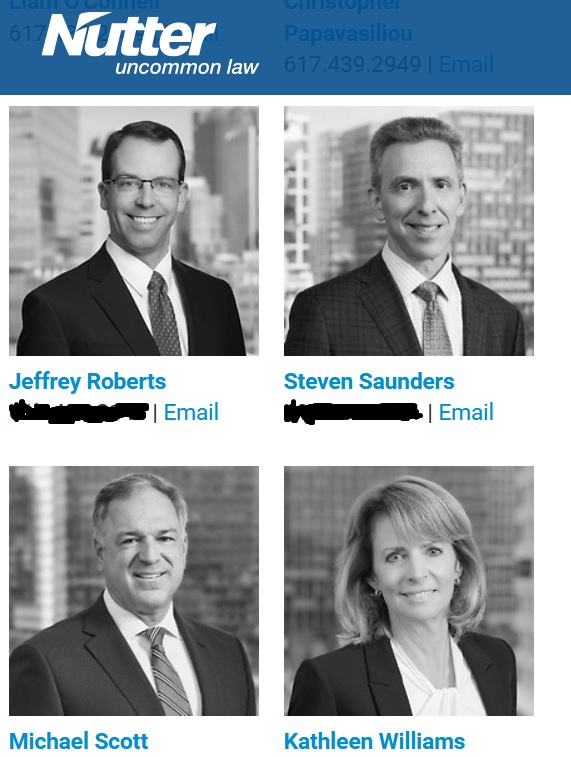 Thomas J. Curry, identified as a Nutter partner, and two Nutter associates wrote an article for Banker & Tradesman in February 2021 discussing the Joe Biden administration's new hires and how they were expected to push for financial regulation.
Why did Ghislaine Maxwell involve a lawyer from the Nutter firm to get her hideaway house and to keep her location secret?
The Maxwell family is integrally involved in geopolitics. Ghislaine Maxwell's father Robert Maxwell was reportedly a spy [Alt Link] for the nation of Israel. As NATIONAL FILE reported, at least two of Ghislaine Maxwell's nephews worked for the Obama-Biden administration [Alt Link] including a nephew at Hillary Clinton's State Department and a nephew in the Obama-Biden White House. Ghislaine Maxwell's associate accused human trafficker Jeffrey Epstein, broke into the globalist establishment in the 1970's managing money at Bear Stearns for Edgar Bronfman, the father of heiresses Clare and Sara Bronfman, who oversaw the NXIVM human trafficking cult. Sara Bronfman almost became the First Lady of Libya after Hillary Clinton's overthrow of Muammar Gaddafi, while Ghislaine Maxwell's nephew worked on the Libya issue for Hillary Clinton in her Benghazi-tainted term at the State Department. Jeffrey Epstein worked for the nation of Israel, according to former Israeli intelligence official Ari Ben-Menashe and confirmed by Rolling Stone magazine.
Ghislaine Maxwell's ties to the Biden regime raise big questions about Biden's war for Ukraine against Russia.
Hunter Biden was instrumental in funding and assisting a company responsible for Ukraine biolabs. The Metabiota company, headed by a Ghislaine Maxwell partner named Nathan Wolfe, was in charge of setting up biolabs in Ukraine. The biolabs have sparked concern that dangerous materials could be used to fuel bioterrorism in Ukraine and around the world.
Hunter Biden's firm Rosemont Seneca invested a staggering $500,000 in Metabiota [Alt Link], a company that set up Ukrainian biolabs. Hunter Biden acted as an unofficial lobbyist and fundraiser for Metabiota, reportedly finding millions of dollars for the company that engaged in [Alt Link] pathogen experiments in the period when Hunter Biden's father Joe was the vice president and the globalist West built up a belligerent stance against Russia. Hunter even linked Metabiota up with the company Burisma, which Hunter was on the board of, for work related to Ukraine biolabs. Metabiota became a U.S. Department of Defense contractor [Alt Link] during the Obama-Biden administration.
The company Metabiota was founded by San Francisco-based virologist Nathan Wolfe, according to Wolfe's LinkedIn page [Alt Link]. Until recently, Nathan Wolfe served as Metabiota's chairman and chief executive officer. The so-called "virus hunter" Nathan Wolfe actually announced the TerraMar Project [Alt Link], a project that was reportedly Ghislaine Maxwell's idea, and thus Nathan Wolfe was partnering with Ghislaine Maxwell on the project from the start, records reveal. The project was supposedly about saving the oceans, though the oceans were littered with over a billion Coronavirus facemasks [Alt Link] in the year 2020 alone during the Scamdemic that the globalists pushed. The Huffington Post gave Ghislaine Maxwell a glowing profile about the project in 2014 [Alt Link].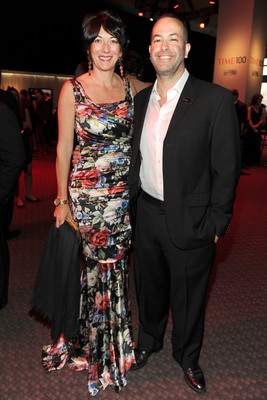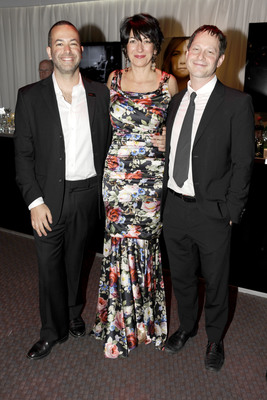 NATIONAL FILE recently reported on "SOROS" and then-Senator Obama funding records [Alt Link] for the Mechnikoff Institute in Odesa, at the site of a former Soviet bioweapons factory that has sparked mainstream fear that it could result in a bioterrorism outbreak.
Other Articles You Might be Interested in: