Governor Sununu and Dean Kamen partner on ARMI's Department of Defense Contract
The University System of New Hampshire has been consumed by the government and the Department of Defense set up with Dean Kamen's program ARMI where they funnel NH graduates into pharma & tech in private companies, like Lonza.
Lonza is partnered with Moderna and has BILL GATES as a strategic collaborator.

https://www.armiusa.org/about-us
https://www.nhbr.com/armi-promises-biotech-bonanza/
https://www.modernatx.com/about-us/mrna-strategic-collaborators


Sununu sits on the Board of Trustees for the University System of New Hampshire and attends the ribbon cutting of ARMI's launch with over $300 million invested through UNH, including $80million from the Department of Defense.
https://www.usnh.edu/sites/www.usnh.edu/files/media/2017_annual_report.pdf | (Alt Link)

Governor Sununu privately attended the World Government Summit with Dean Kamen only, where they discussed One World Government without your consent.

"Governor Chris Sununu is in Dubai this week, but his office is keeping the details of what he is doing there under wraps for now…Sununu's office announced the governor's trip to Dubai with New Hampshire inventor Dean Kamen earlier this week, and neither the Governor's office nor Kamen's office are willing to provide much detail about the duo's plans while there."
https://www.nhpr.org/politics/2019-02-08/gov-sununus-office-keeping-mum-on-details-of-dubai-trip-with-dean-kamen#stream/0

NH Governor Sununu and Dean Kamen enjoy an all day retreat at the desert camp of Dubai's crown prince Sheikh Hamdan Bin Mohammed Al Maktoum while discussing Agenda 2030, Global Governance and Klaus Schwab's Fourth Industrial Revolution: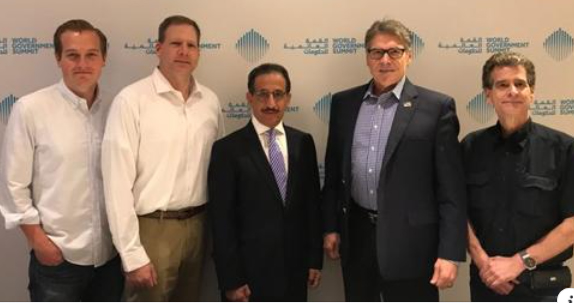 World Government Summit Paid for Sununu's Dubai Trip in February 2019 ($9,000)
http://indepthnh.org/2019/04/02/world-government-summit-paid-9000-for-sununus-dubai-trip-in-february/
Agenda: http://indepthnh.org/wp-content/uploads/2019/04/Sununu-Christopher-4.1.19.pdf
Click Here to see a more in-depth overview of Sununu's trip with Kamen and screenshots from the agenda
May 1, 2020: "At a press conference Friday afternoon, Gov. Chris Sununu said life in the state might not fully return to normal until there is a vaccine and he lauded the part Lonza is playing in the race to create one.

"It looks like Lonza, right here in New Hampshire, (has) a partnership with a group that is right on the cutting edge of a vaccine and that's very exciting," Sununu said. "I spoke to some of the folks higher up in Lonza and I said whatever they need financially, regulatorily, whatever doors we can open, we're just very proud of an organization like that in our state that is trying their best, putting everything they've got behind a potential vaccine. But that could be months away, it could be years away, you just don't know unfortunately."

https://www.seacoastonline.com/news/20200501/lonza-to-make-coronavirus-vaccine-in-portsmouth

That 'group' Sununu is referencing is Moderna, who has Bill Gates listed as Strategic Collaborator.