Can anyone explain why Northwood school refers to this document as a guide for education?

Listed right in their 'Wellness' policy https://sau44.org/wp-content/uploads/2021/01/JLCF-Wellness-Policy.pdf which refers to the CDC Health Index as a source of policy and practice implementation for their students: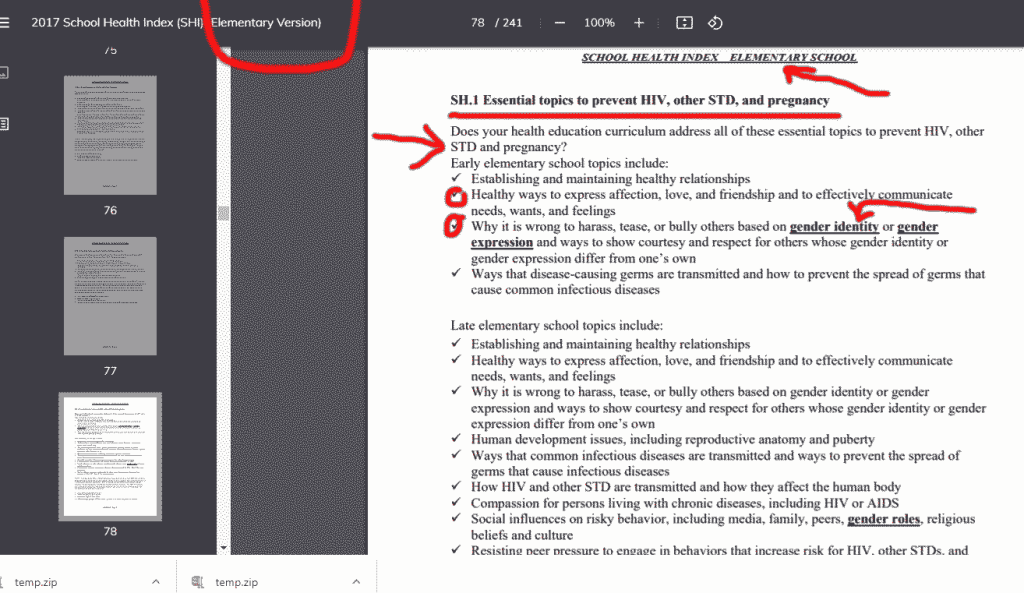 This is the CDC Health Index LISTED FOR ELEMENTARY STUDENTS. https://www.cdc.gov/healthyschools/shi/pdf/Elementary-Total-2017.pdf

By the Way, Jocelyn Young is listed as the coordinator of the 'Wellness Committee,' in Northwood. https://sites.google.com/northwood.k12.nh.us/nsd/administration

When we are asking her if she really thinks the school should take the children off property to an undisclosed location for 'safety reasons[1],' can we ask her what this is all about?

Is the school adopting these proceedures? Where is the public info that verifies this? And why are New Hampshire schools referring to a CDC 'health index' document on early elementary school children which discusses HIV, STDS, Pregnancy & Gender Identity?

Show of hands, who thinks it's appropriate for your 5 year old to be learning about these things in school?
[1] " take the children off property to an undisclosed location for 'safety reasons," image below: