What's New in the 2023 NH Deep State Map?
The New 2023 Map is here- revealing New Connections, New Links, New Data, and New Ammo to arm yourself against the Tyranny New Hampshire Citizens have been living in the last three years.
The Deep State in New Hampshire is now more exposed than ever before. With Grazing the Surface's 2023 Map of Connections, the truth about the Agenda 2030 infiltration is becoming more clear. New links between the global power brokers have been revealed, with far reaching implications for those living in New Hampshire and beyond.
It was only a matter of time before these secrets came out, and now that they have, it's up to us to protect ourselves from what could be a catastrophic future.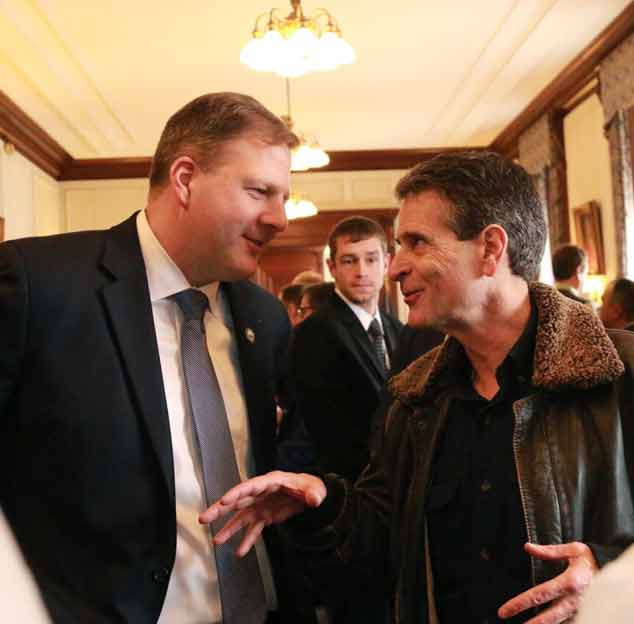 The 2023 Map of Connections below will provide you with more knowledge and resources you'll need to stay informed so you can prepare to fight back against this insidious takeover of New Hampshire.
( Click here to download a full hi-res version of the 2023 Map.)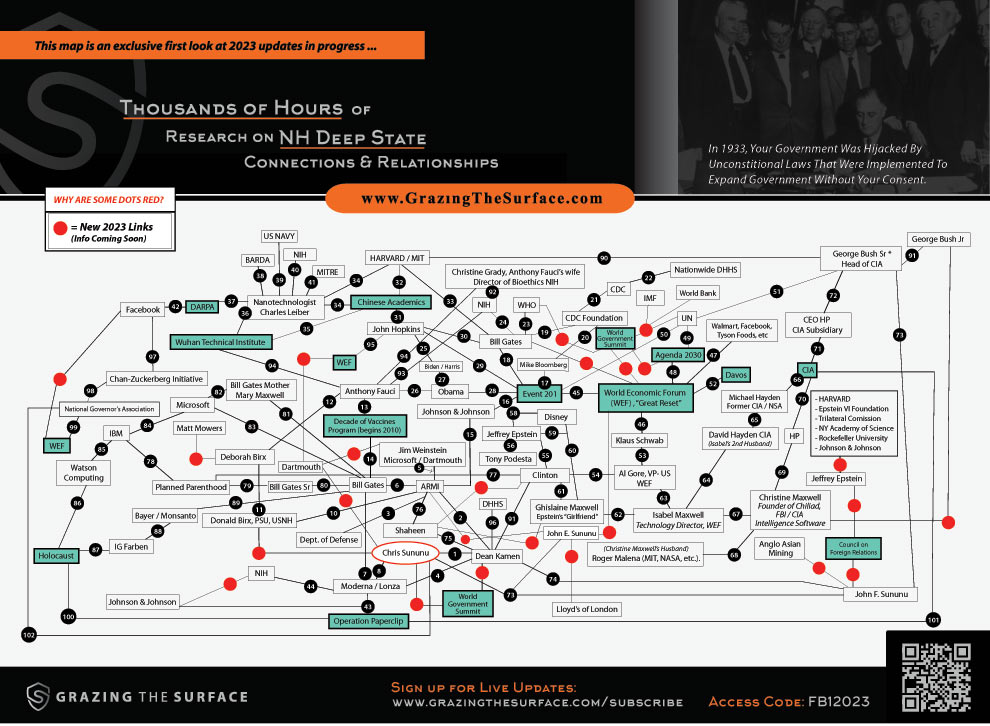 The global powers have been planning to take over for many years now. Unfortunately, as you're probably realizing by now, it seems as though their plans are finally coming to fruition. We must be vigilant and prepared for whatever may come our way. Together, we must resist those who would seek to control us and take away our freedom. We must stand together and fight for our right to live without fear of a take-over by forces beyond our control.
Despite the enormity of this task, we must remain hopeful and determined in our efforts. The future is ours to shape and create, but only if we are willing to stand up against those who stand in our way. It is up to us to make sure that no one can ever again attempt such a brazen power grab as we are seeing right now.

Please use this information to learn, share, teach and join us as we stand together to try and save the future of our children in the Granite State.
( Click here to download a full hi-res version of the 2023 Map above )
or See a full breakdown of the original interactive map with sourced links and more info here.
Want to Stay Updated on Grazing the Surface?
To receive free live updates in your inbox on the interactive map and more, Grazing the Surface is setting up a new email update system. You can subscribe here.